Courts Map
P1-P6​ | D1-D8​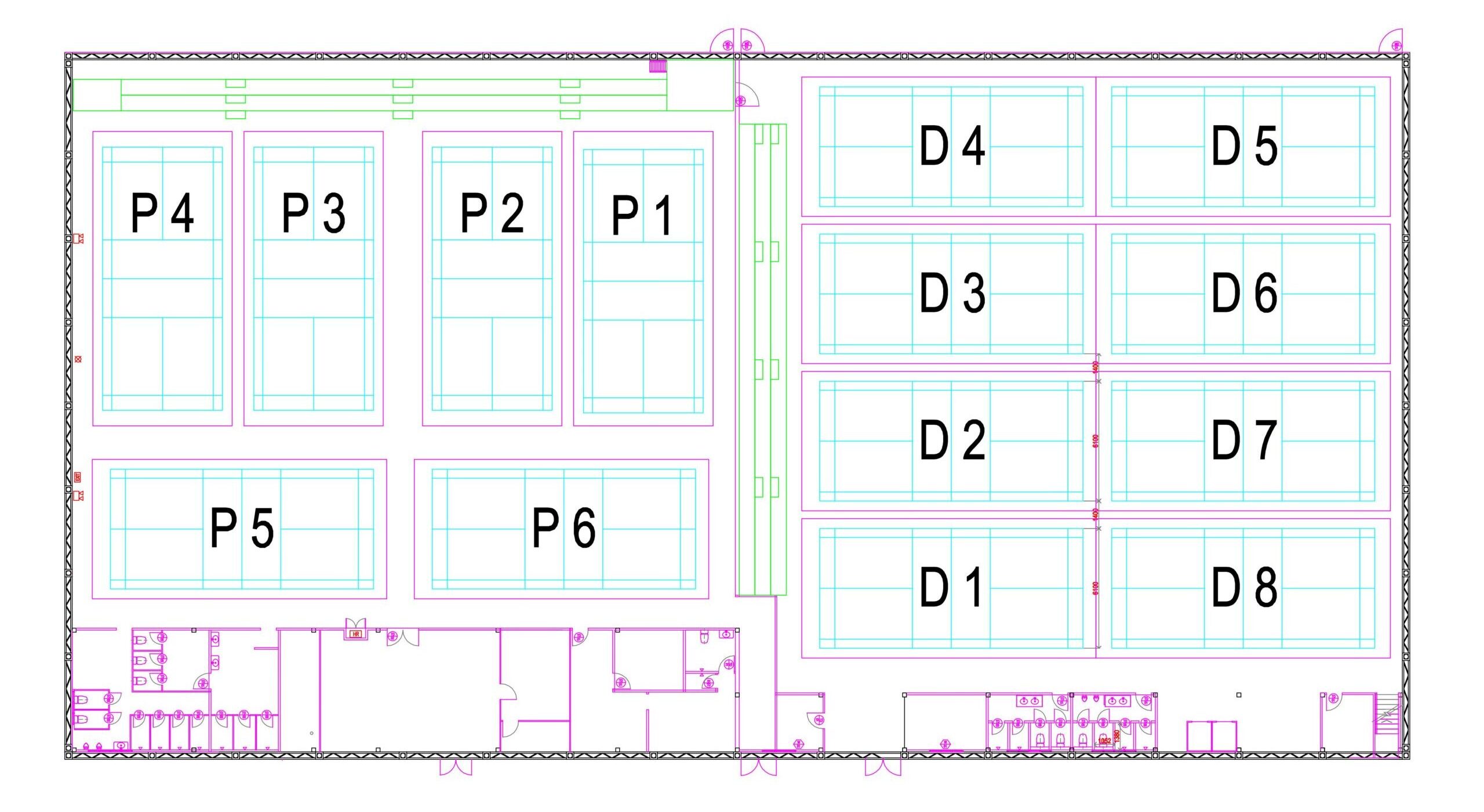 Deluxe - Court
D1 – D8

Booking Rates
Court No.
(D1 – D8)

Time

Rate

Weekday
(Off Peak)
07:00 – 18:00
$10 / hr
Weekday
(Peak)

18:00 – 00:00

00:00- 02:00
(midnight)

$22 / hr
Sat / Sun / PH

06:00 – 00:00

00:00- 02:00
(midnight)

$22 / hr
Premier - Court
P1 – P6

Booking Rates
Court No.
(P1 – P6)

Time

Rate

Weekday
(Off Peak)
07:00 – 18:00
$15 / hr
Weekday
(Super Peak)
18:00 – 22:00
$30 / hr
Weekday
(Peak)

22:00 – 00:00

00:00- 02:00
(midnight)

$26 / hr
Sat / Sun / PH

06:00 – 00:00

00:00- 02:00
(midnight)

$26 / hr
To do a Midnight Slots Booking, please refer to the below guidelines:
E.g. If you want to book today's midnight slots, you will have to select the next day's slots available from 12:00 am – 2:00am 
Note: 1 hour per slot, each slot is only displaying the start time. Please select the slots base on the start time. You're able to select multiple slots each time you do the booking.